In response to the growing need for safe places for homeless individuals to sleep and the ongoing challenges posed by COVID-19 in the community, the Eugene City Council approved the establishment of five new rest stop sites at its meeting on Wednesday, September 30. Intended to be operational before the end of this year, the new Rest Stops will provide a safe space for 75 to 100 people.
Westmoreland Park (between 18th and 16th) as selected as a site, with Community Supported Shelters as the operator. CSS opened its first Rest Stop in 2015. Everyone staying at a managed temporary shelter has been vetted and is enrolled in program to help them get stabilized and into permanent housing.
Proposed Site Plan (12/20)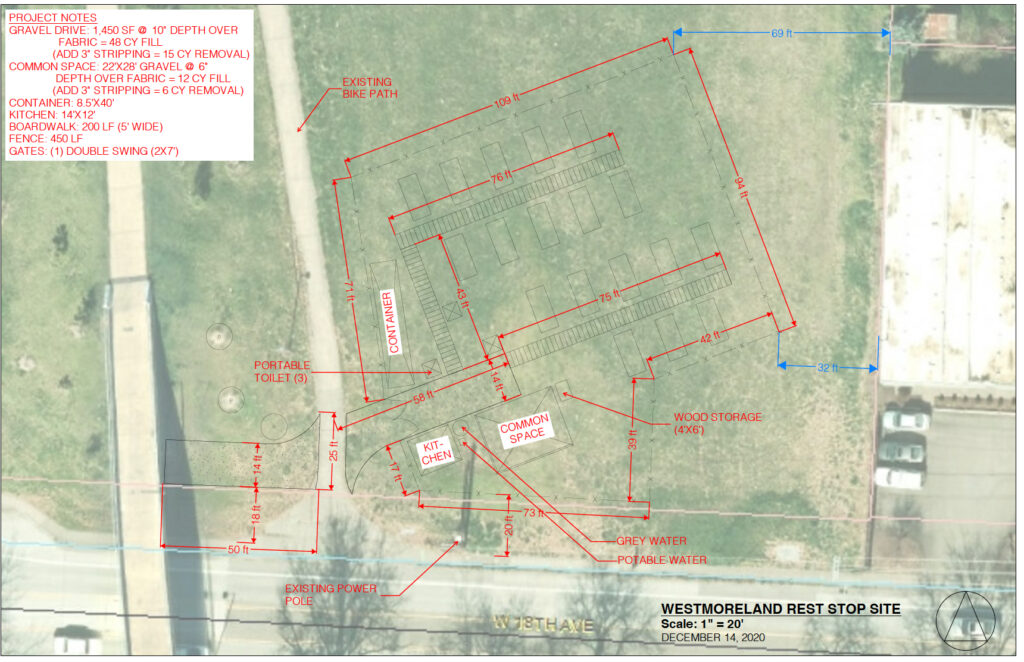 Check of the CSS Facebook video pages for testimonials from residents as well as nearby landowners and neighbors.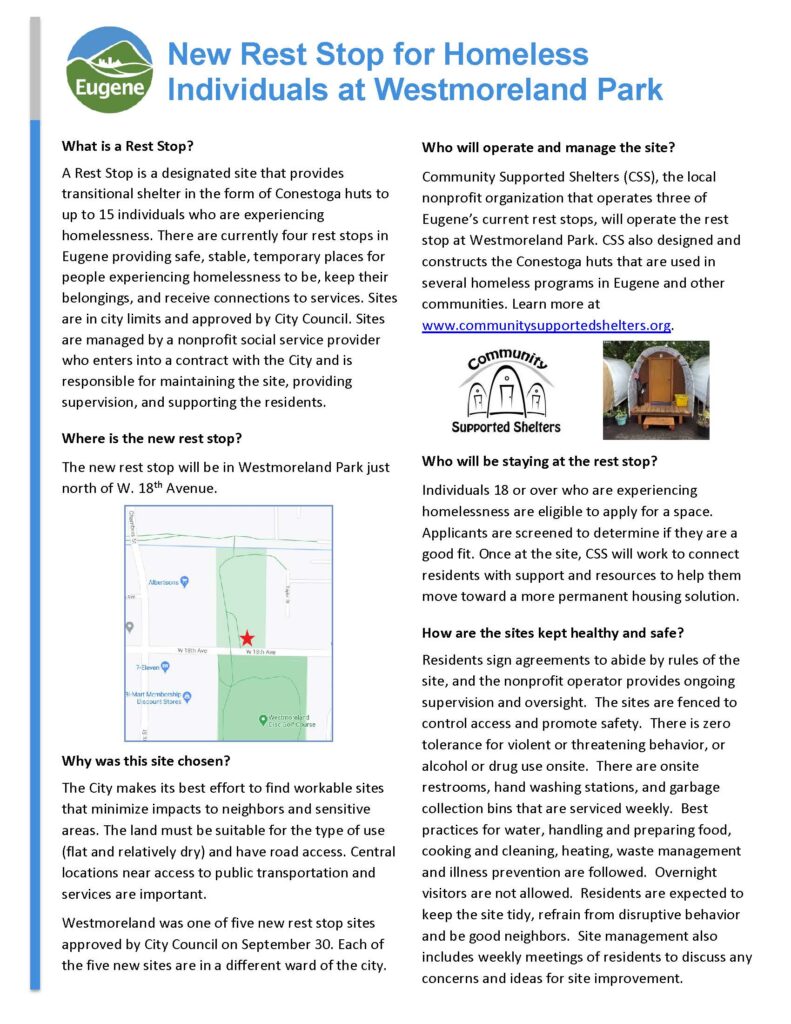 Rest Stop Facts
EPD Report on Proximate impacts of a Rest Stop.