Homes for Good to Build Permanent Supportive Housing at Lane Events Center
---
[updated August 6] Latest Renderings for the Site (no colors chosen yet).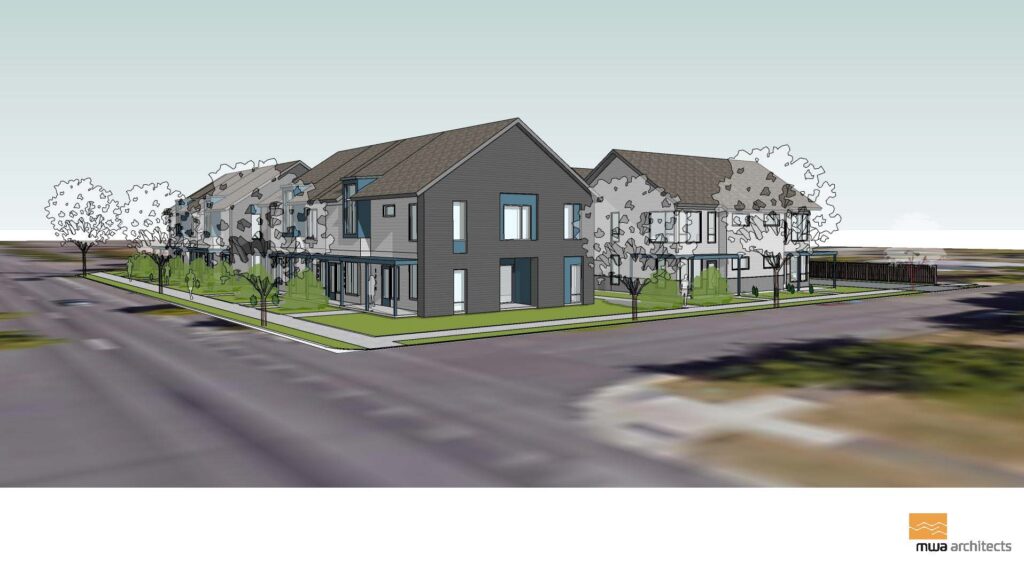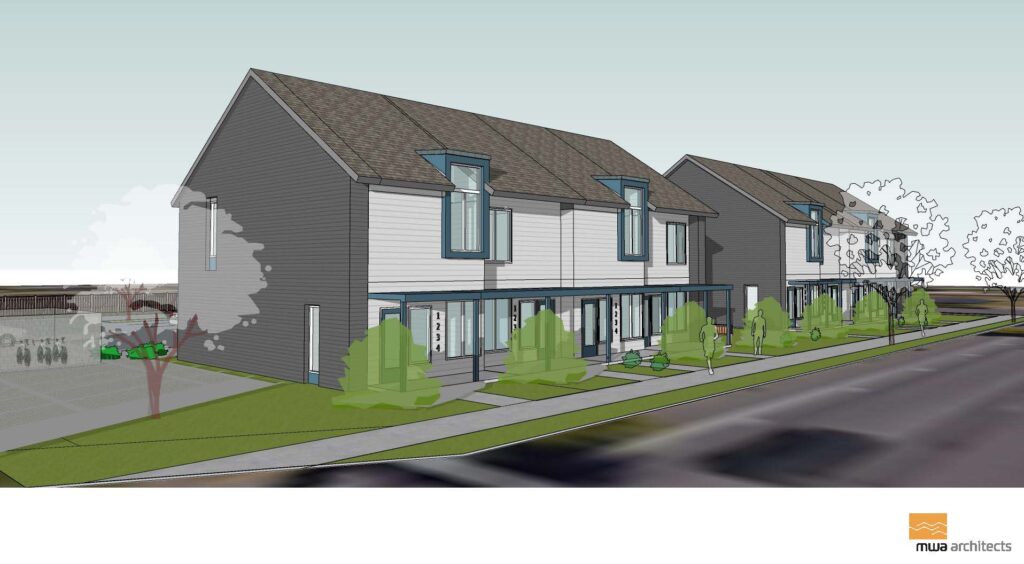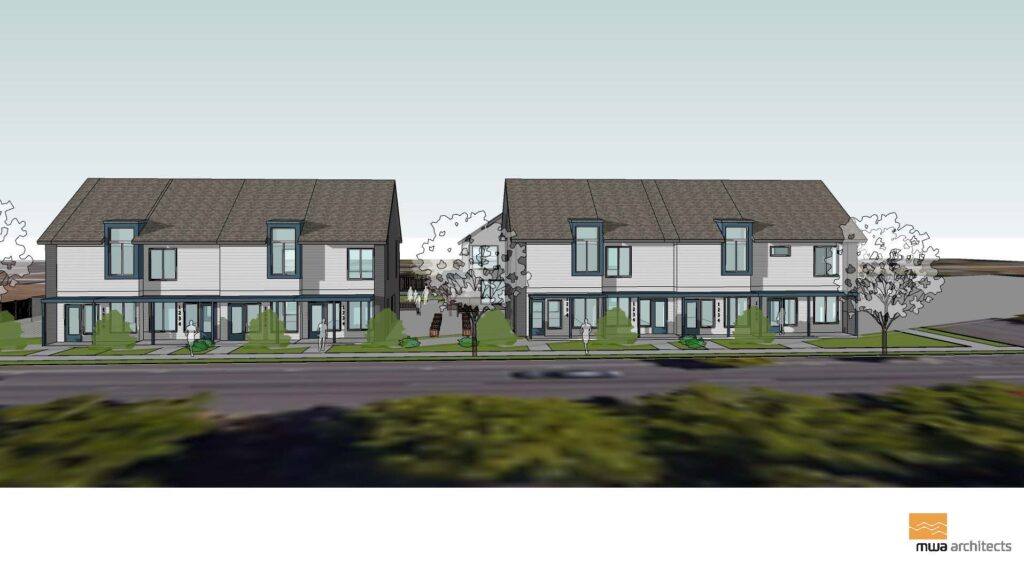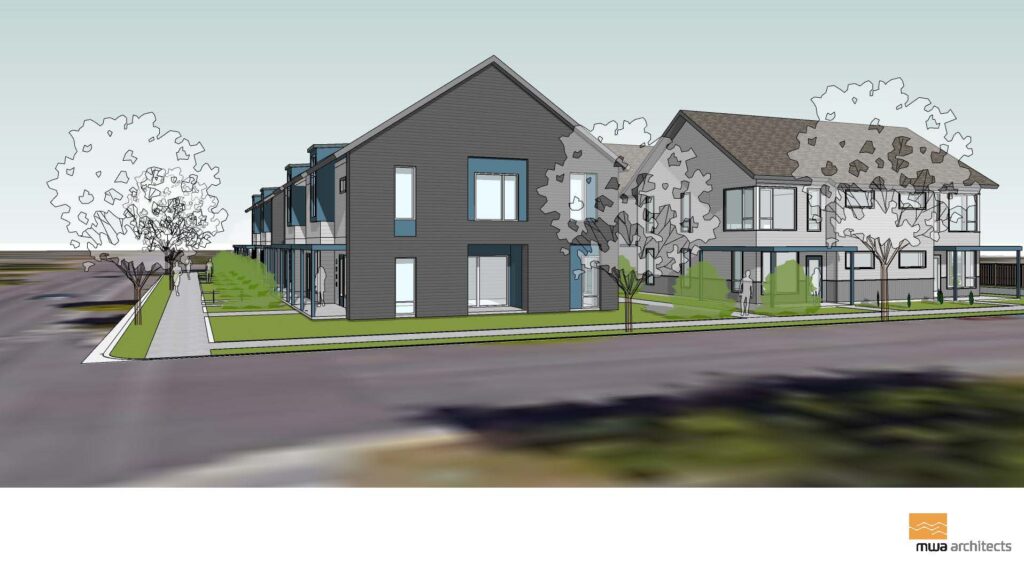 ---
Updated March 17, 2020
Homes for Good (Lane County Housing Authority) is moving forward on the construction of a 16-unit permanent supportive housing (PSH) complex dedicated to single-parent families at the corner of 13th and Tyler on Lane Event Center property (where the Conestoga huts were approved). The expedited timeline was to take advantage of available time-sensitive grants.The JWN is working with Homes for Good on community outreach.
We have expressed concerns over preserving existing street trees and screening foliage, making sure there is guest parking, and possibly including street parking on 13th.
Stay tuned here for more information.
To make comments, suggestions, or ask questions, contact us. Please make sure to refer to plans by their letter designation.
Current Site Conditions

Here are some Examples of Existing Facilities
Please note that the proposed project will be two story, these are to get stylistic idea of the architects work. Also, keep in mind that the zoning rules at the the 13th and Tyler location are also different.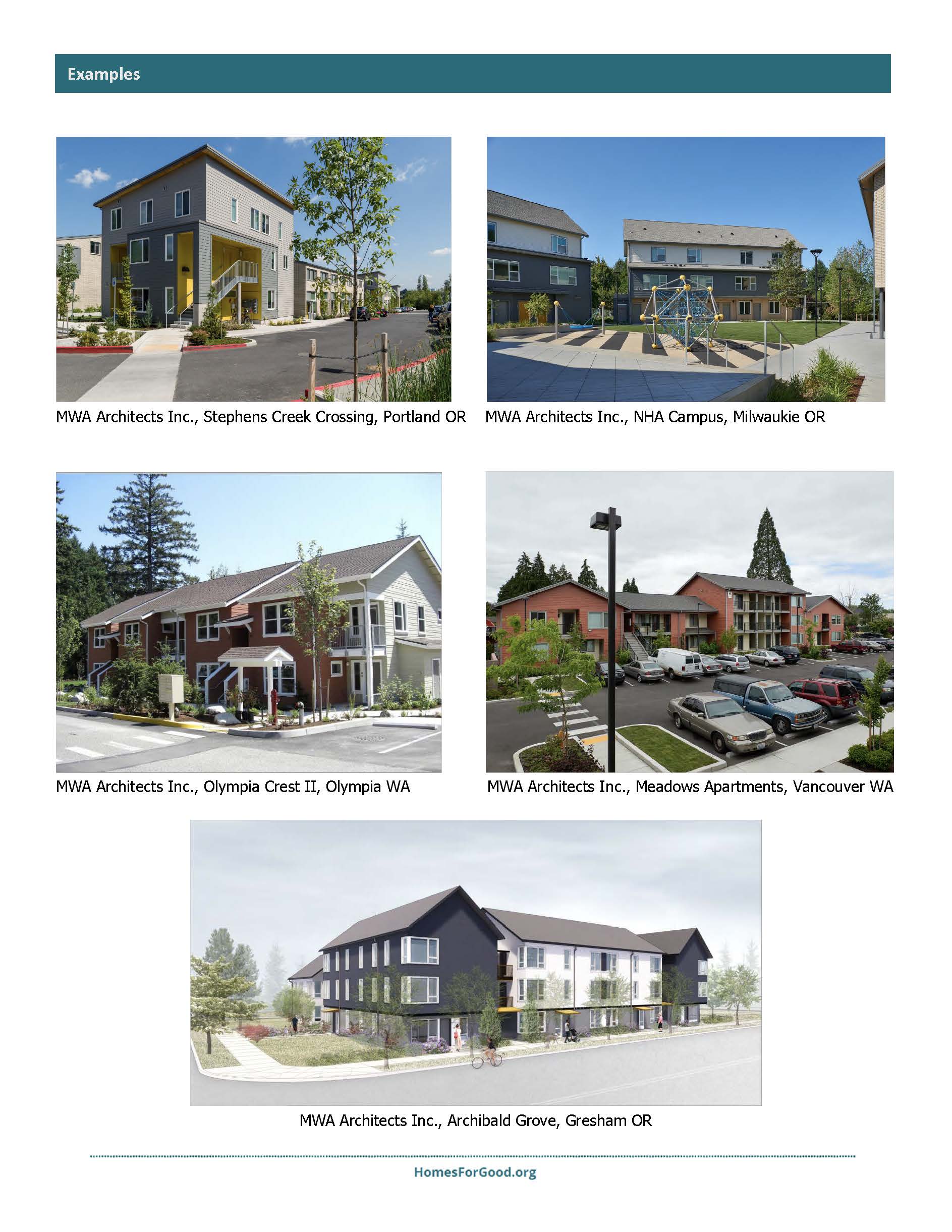 Proposed Site Draft Site Plan Options
These are different configurations for city of Eugene review.